There are 2 things we understand for sure when it comes to marketing.
1. It is an investment for your business.
2. However, it can cost you instead of bringing value when done incorrectly.
With every marketing cent spent, companies expect to get a certain consumer dollar in return. However, when you have little clue to how best to execute your marketing, you will find yourself trying to make terms with the little to zero returns from your spends.
In the traditional sense, marketing has been about buying an ad slot on TV which would set you back $4500 for a 120 – 180 seconds commercial space, not including production costs.

source: http://mothership.sg/wp-content/uploads/2016/02/Media_Corp_Channel_8_CNY_2016.gif
Let's face it, majority of solopreneur, startups or SMEs do not have that kind of money to spend on a single ad slot that guarantees you no returns nor any measure of delivery.
This is where the world of digital marketing can work to your advantage.
If you're one of the 190,000 registered business throughout Singapore, most likely you do not have a huge pile of money lying around to invest on advertising and marketing. Thus, you have to maximise every penny of your marketing and advertising budget to achieve the highest return on investment (ROI).
So what can you exactly do to market your company when you don't have a whole lot to begin with? More importantly, how do you do it successfully?
These are the questions we have to answer for our students and clients everyday at Techcove. Almost all of them are small companies, soloprenuers or individual sales professionals (real estate agent, car dealers or financial planners).
Thus, we spend many of our time helping and teaching them to utilize the most effective marketing strategies and tactics without breaking the bank.
Based on our experience, the strategies that have seen the highest ROI and effectiveness have been Facebook Advertising and marketing.
Facebook Advertising and Its Benefits
Digital marketing is already picking up pace in the past couple of years but adoption by companies of smaller budgets, for whom digital marketing works best, is surprisingly low. What is even more surprising is that the same group of people do not see Facebook Advertising as a viable option because it is "expensive".
Hopefully the rest of this article will allay your concerns.
In a nutshell, Facebook Advertisements run on the very same pay-per-click/pay-per-impressions concepts like Google Adwords.
Thanks to the enormous database and the continuous partnership with data companies, Facebook has accumulate a massive amount of data and information about each individual, and it is still growing day by day.
This allows anyone to leverage on it and achieve high precision to target their desired audience. You can now filter your ads according to age, gender, location, education, religious beliefs, interest, politics, task title, marital standing and etc to reach out to your perfect customers.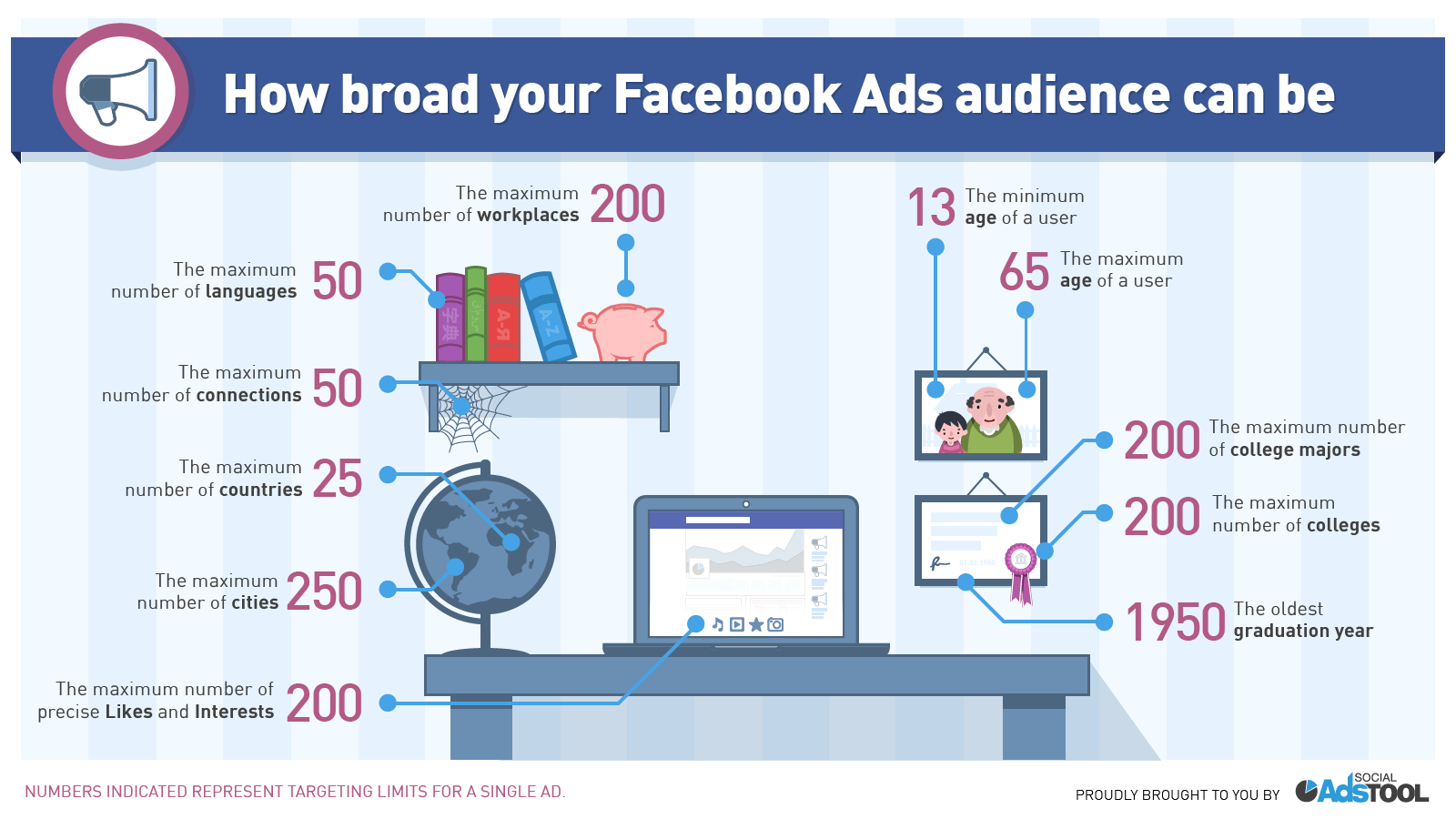 For instance, if you are a renovation company, you may want to reach out to people in Singapore who just BTO-ed and considering about renovating their new home.
Then, you can market your Facebook advertisement to people who lives in Singapore, between 25-30, just engaged or married and a minimum education level of degree and above.
Facebook allow you, the business, to pick the exact profile of the audience whom you want to advertise to, and you only pay for the exact profile of audience you targeted; making it an extremely powerful, cost effective and efficient digital marketing platform.
Many people do not know but advertising on Facebook is surprisingly budget-friendly to your wallet.
Facebook Ads vs other conventional form of marketing
Still not convinced?
To have a better understanfing, let's compare Facebook Ads to among one of the most popular, typical kind of advertising in Singapore: Flyers
In Singapore, you can get a package of 30,000 flyers printed and distributed to HDB for a cost of around $1200. Potentially, you can get at least 30,000 impressions, and absolutely zero indication of whether they have read or acted on your flyer.
Now, let's take a look at Facebook Advertising.
With the same $1200 marketing budget, we will split that to a daily budget of $20 which would typically give a daily reach of 2900 – 7700 people on Facebook.
Taking a conservative approach (30,000 / 2900 * $20), you only need to spend around $200 which translates to $1000 saved.
Not to mention that you will be targeting your exact audience profile on Facebook!
This comparison shows that Facebook Ads seem to be a winner as a cost-effective, budget friendly alternative over flyer marketing. However, please take note that this comparison doesn't take into account of conversation rate or sales.
Facebook ROI demystified
Still unconvinced? No worries, I was the same. I then went on to read countless articles on Facebook Advertising, how people succeeded and more importantly, why others failed.
From these, I came to a conclusion that those that saw little success were a result of the following 2 reasons:
1. They don't have any strategy, goal or execution plan in mind.
2. Started off with the wrong objective.
Facebook is a social platform, the intent of visitors is to pass time, not to shop. As such, it is important how you position your campaign on Facebook to not come off as hard-selling your product/service and this requires some tweaks and adjustments.
If you intend to utilize Facebook Ads to offer your products or services straight, it will take some tweaks and adjustments before seeing some success.
In our experience, the most effective objectives for SMEs and startups are:
1. Enhancing brand recognition & social exposure.
2.Capture and nurture qualified leads
Thus, it will be more meaningful to measure the success of your campaign in something called Social ROI.
It may sound sophisticated, but it is just an analysis on how well your target audience engage with your campaigns and advertisement and hence allow you to conclude how well received your product/service is even before you actually deliver on it.
These are just a couple of reasons why Facebook Advertising is such a powerful tool. In the realm of digital marketing, and so should it be in marketing, data is king.
And Facebook is the king of social data.
Here are some fundamental yet important metrics for FB Social ROI:
Impressions – The variety of times your advertisement was seen.
Get to – The number of individuals your ad was revealed to.
Likes – The number of people who liked your ad.
Shares – The number of people who saw your advertisement and shared it.
Comments – The number of discussion and comments
Frequency – The number of times your ad was shown, on average, to a user.
Click Through Rate – The percent at which an individual saw the advertisement and click it to reach your landing page
Page Likes – The variety of likes produced for your Facebook page as a result of the advertisement.
With all these social metrics, this is where Facebook Advertisements actually gets an upper hand over other forms of conventional advertising.
Other than the potential savings, you can leverage on Facebook analytics tool to monitor and track your the different social ROIs of campaign in real life.
If any advertisement is under-performing, you can simply shut the entire campaign through your mobile phone no matter where you are.
Better still, you can split test your advertisements by using different target segments, age groups, designs or copy writing to determine your most effective advertisement that get you the best results.
Let's get started with Facebook Advertising!
Even in this digital age, majority of business owners are still going to be cynical about the effectiveness and use of Facebook Ads or digital marketing per se.
However, here is a fact you cannot ignore: If you're a small company with a limited budget, Facebook Advertising will be your best bet and is among one of the most effective methods to market your business and it will give you the edge over everyone else.
In this Facebook Effective Advertising course, you can learn the best practices and effective strategies on how to leverage Facebook Advertising to effectively target and captivate your desired audiences to boost your sales and leads.
Taught by an industry expert, you can start your own campaign and apply what you learn immediately, without spending thousand of dollars to hire a digital marketing agency.
If you have any experiences that we can all learn from with Facebook Ads, or if you have a concern regarding digital marketing for SMEs or companies, share it in the comments!